Current market conditions and rapid changes are forcing many organizations to seek ways to remain competitive and relevant by responding quickly to customer needs. To this end, many organizations adopt the Agile mindset. These organizations have to recruit or train professionals who are familiar with the Agile mindset and the principles and methodologies derived from it. Emphasis will be placed on teams as team spirit is key to the success of the modern organization. Therefore, Team Building processes and the cooperation and communication between the team members and between teams should be increased.
The role of managers in the organization also varies. The manager was and remains a key figure in the organization but he/she becomes a "Servant Leader" that allows teams to be "self-managed." Large organizations are also adopting the Agile concept to remain competitive. Large enterprises often adopt Scaled Agile frameworks that are designed to manage large-scale programs and projects.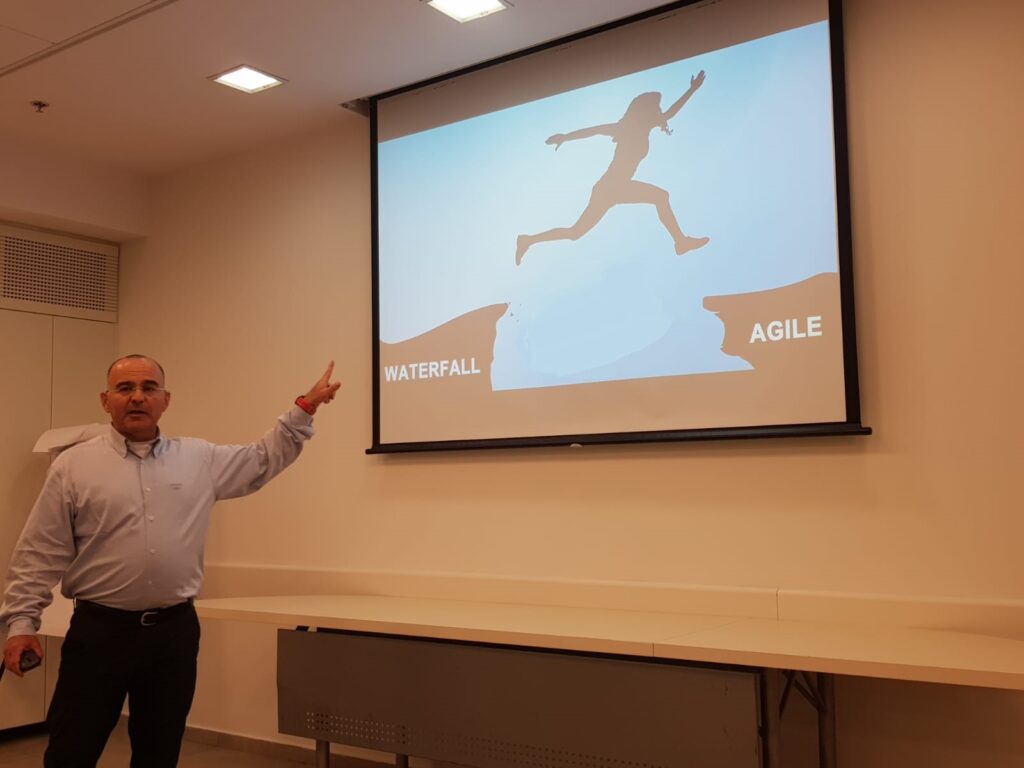 During this course, attendees will gain the knowledge necessary to understand the Agile mindset and its values and principles. They'll also learn how to build and support Agile teams and manage products and programs. The workshop consists of frontal lectures and exercises.
The workshop will focus on
Understanding the Agile concept, the values, principles, methods and tools
Understanding the project / product life-cycle in the Agile environment and how it is managed
Agile implementation and change management
The workshop participants will enrich their knowledge about Agile approach, project and product management in Agile environment and the Agile implementation.
Any professional or organization that is considering working in Agile environment and does not know what to ask …
All professionals are invited to the workshop
Why Agile
What is Agile

History & Principles
Agile Manifesto

Waterfall Approach Vs. Agile Approach
Value Delivery
Scrum Framework

Scrum Team
Scrum Roles
PDCA

Scrum Team Ceremonies

Planning
Daily Meeting
Demo – Review
Retrospective

Visualizing the Team/Project progress on Kanban Boards
Backlog Management

Product Backlog
Backlog estimation
Team Backlog
Backlog management

Improve Predictability trough Velocity
Progress Tracking
Scaling Agile
Wrap Up